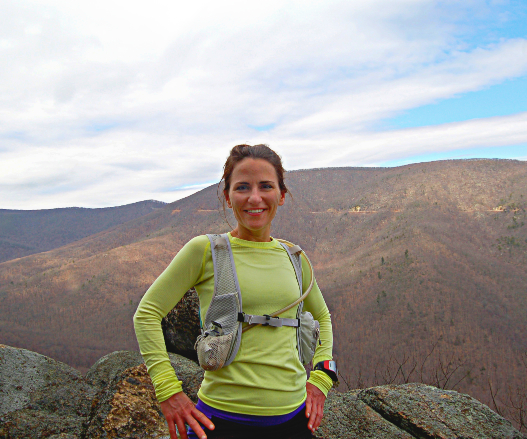 As a licensed massage therapist in Cary, my main goal is to help my clients feel better—whether by relieving pain, recovering from injuries, managing stress or just maintaining your body.
The purpose of therapeutic massage is to facilitate the body's ability to heal itself. This is best achieved when a therapist and client work together, which is why I'm a firm believer in customizing each massage depending upon what you need. It just makes more sense.
I am an accomplished ultra distance runner and racer. I love God and my husband, who is a Cat 1 Cyclocross racer and highly experienced professional bicycle fitter and Head Coach for Wenzel Coaching. We both love life, hiking, biking and just playing in the great outdoors.
I've always loved bodywork and massage. I'd been getting regular massages for years before deciding to become a therapist myself. With my knowledge of human anatomy and more than 20 years of running experience, I have a lot to offer all athletes, not to mention folks who just want to be active and feel good. Come in today and let me work out your workouts or just help you get through the day.
It's time to start feeling better!
Credentials
Diploma in Therapeutic Massage Program at Wake Technical Community College, Raleigh, NC

Certified and licensed by NC Board of Massage & Bodywork Therapy (NCBMBT) LMBT #13257

Nationally Certified MBLEx

Certified member of Associated Bodywork & Massage Professionals (ABMP)

BS in Health Promotion at Liberty University, Lynchburg, VA